---
I am excited to announce that I have purchased a BIOFLEX® Class 3B Laser for Laser Therapy and will begin offering it as an addition to Massage Therapy treatments and Medical Acupuncture. It is a perfect add-on to my practice that will enable me to treat the health of my clients' tissues. 
Laser Therapy can be added to your massage treatment to aid in healing your tissues. BIOFLEX® utilizes powerful Class 3b lasers together with large surface arrays of bicolour LEDs that affect a large volume of circulating blood as well as underlying tissues. This has been shown to accelerate healing response and decrease pain, inflammation, edema and associated symptoms. Compared to other treatments, Laser Therapy targets injured cells and tissues directly. In this way, it can act synergistically with manual therapies and other modalities to help patients recover from musculoskeletal and peripheral nerve injuries with decreased symptoms, less scar tissue, accelerated cell regeneration and improved function.
Laser Therapy has no known side-effects and very few contra-indications. We can discuss together whether laser is an appropriate addition to your treatment plan. The laser treatment can be administered during your regular massage appointment while I work on other areas of your body. 
Laser Therapy can be used to speed up recovery from: 
surgeries
musculoskeletal injuries
peripheral nerve injuries
bone healing
sports injuries
sprains and strains
inflammation and edema
muscle atrophy
internal scarring after injury or surgery
and many more issues that affect tissue health!
Ask me about Laser Therapy at your next appointment.
All the best,
Simon
---
To my valued clients,
According to new guidance from CMTO, massage therapists are now allowed to gradually re-start their practice, with significant COVID-19 prevention measures, and with a focus on prioritizing treatment based on need, in cases where treatment benefits outweigh the risks.
With this in mind, I am slowly re-opening my practice at Live Well Centre, 348 Bagot St, Unit #101, starting Monday, June 1.
My NEW appointment booking link is https://simon.janeapp.com/
If you plan to book with me at Live Well Centre for the upcoming weeks, please read the below information carefully.  
New booking link and system. I am using a new booking system, and my new appointment booking link is https://simon.janeapp.com/ . As I move to this system, I will also need you to provide me with your health history when you book for the first time. In your booking confirmation email, you will receive a link to an Online Intake Form. It is important that you fill out this form before your appointment.
COVID-19 pre-screening. 24 hours before your appointment time, you will receive an email asking you to fill out a COVID-19 screening questionnaire. This is a Ministry of Health requirement. Please help me reduce infection risk and remain compliant with requirements by filling out this questionnaire before you arrive for your treatment!
You must wear a mask. Please wear a clean reusable or disposable face mask to your appointment and put it on before you enter the clinic. 
Arrive alone. Please arrive alone, unless absolutely necessary. If you must be accompanied to your appointment, the person attending with you must also wear a mask, and will be asked for their name and phone number upon arrival, for future contact tracing purposes.
If possible, wait outside. If you are able, please wait outside or in your car until 3-5 min before your scheduled appointment time. This will help minimize client interactions inside the clinic.
Hand hygiene. Hand sanitizer will be made available to you at the clinic. Please sanitize your hands as soon as you arrive.
Modified cancellation policy. I am asking that if you feel unwell, have been in contact with someone who exhibited flu-like symptoms, or have traveled (outside of Canada, or to Toronto, Ottawa or Montreal) in the last two weeks, to consider rescheduling or cancelling your appointment. I am waiving my cancellation policy for cancellations due to illness, with any notice.
For your information, I am adopting the following additional cleaning and disinfection measures for your safety: pre-screening clients for COVID-19 before they arrive and subsequently screening all clients prior to the start of the treatment, use of PPE, disinfection of all surfaces in-between every appointment, use of vinyl-covered pillows for easier disinfection, use of disposable face cradle covers, increased signage, and other measures.
I care about your safety, and I encourage you to please consider the benefits and risks of treatment to you, before you book.
Stay safe, and I hope to see some of you soon!
All the best,
Simon Buchan, RMT
www.simonRMT.com 
buchan.simon@gmail.com 
(613)879-4965
---
To my valued clients,
First of all, I hope that you are staying well, physically and mentally. I miss working with you, and I hope that we get to see each other soon. When will that be? We can't yet be sure.
The Government of Ontario has extended the closure of non-essential businesses until May 29, and according to our governing body, The College of Massage Therapists of Ontario (CMTO), massage therapists are not currently allowed to practice. Whether we will be returning to work in June or later remains to be determined.
I am eagerly anticipating, and preparing for, a return to work, and would like to let you know about some changes that will take place as my practice reopens.
·        Seeing clients at Live Well Centre only. Going forward, I will see all of my clients at Live Well Centre (348 Bagot St #101). I will no longer see clients at my home. I hope that this doesn't cause an inconvenience for you, and I sincerely apologize if it does. Some benefits of seeing me at Live Well Centre include a clinical environment for your appointment, as well as fewer stairs for accessibility. 
·        Increased cleaning protocols. I continue to keep the cleanliness of my workspace, and all of my massage equipment and tools a top priority. When you come to see me at Live Well Centre, you may notice that the clinic and the individual practitioners have adopted even more rigorous cleaning and disinfection processes.
·        Modified cancellation policy. I am asking that if you feel unwell, have been in contact with someone who exhibited flu-like symptoms, or have traveled outside of Canada in the last two weeks, to consider rescheduling or cancelling your appointment. I am waiving my cancellation policy for cancellations due to illness, with any notice.
·        New booking link and questionnaire. When booking your appointment online, you will be asked to complete a COVID-19 screening questionnaire. I am also moving to a new digital record keeping system and may need some additional information from you before your next visit. I will send out a new online appointment booking link when the reopening date is confirmed.
I will send you another update when I know the date that I am allowed to return to work. I look forward to seeing you for your massage, hopefully some time soon!
Sincerely,
Simon Buchan, RMT
May 26, 2020
---
Due to the ongoing COVID-19 physical distancing measures, massage therapists are not seeing clients, per CMTO guidance. I am currently not treating clients at either my home practice or at LiveWell Centre. If you would like to be added to my mailing list, to be contacted once I am seeing clients again, please fill out this Contact Form. 
Stay safe and well!
Simon
---
To my valued home practice clients:
I want you to know that I take your health and safety very seriously. The following measures are in place at my home practice (Helen St.) to help limit the spread of cold, flu or COVID-19:
Increased cleaning protocols. Although I always take cleanliness of my work space seriously, I have increased the frequency of disinfection of all commonly touched surfaces in my home. As always, I continue to keep the cleanliness of all of my massage and acupuncture equipment and tools a top priority. 
Modified cancellation policy. I am asking that if you feel unwell or have traveled outside of Canada in the last two weeks, to consider rescheduling or cancelling your appointment. I am waiving my cancellation policy for the time being, and will accept cancellations due to illness, with any notice. 
Low volume of traffic. As you may know, I currently only see clients at my home practice once a week, on Tuesdays, which means that a maximum of 5-6 clients use the space per week. 
I look forward to seeing you at my home practice for your massage.
Sincerely,
Simon Buchan, RMT
Book your appointment: https://simonrmt.as.me/ 
222 Helen St., Kingston ON
(613)879-4965
---
I am happy to say that I have moved to Kingston, Ontario (from Toronto), which has been a long-standing goal for my partner and me. Although it was sad to say goodbye to the wonderful team at Oma Chiropractic, and to my dedicated clients, I am excited and hopeful about this change. 
I have re-started my practice as part of a multi-disciplinary wellness team at Live Well Centre in downtown Kingston, where I am available for therapeutic massage, acupuncture and Kinesio Taping Wednesday through Friday.
I am also available on Tuesdays at my home clinic in mid-town Kingston (Brock & Sir John A. area). Click here to book an appointment at my home clinic. 
In-home massage therapy is also available (at your home), please call me to discuss: 613-879-4965.
I am looking forward to meeting new clients in Kingston and making this lovely city my new home!
Yours in wellness,
Simon
---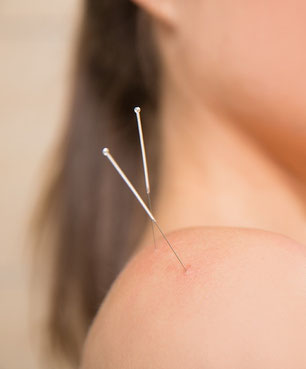 I am excited to announce that I have successfully completed the Contemporary Medical Acupuncture program at McMaster University. I am looking forward to providing acupuncture treatments to my current and new clients, both as part of a massage therapy session and as a stand-alone treatment option. 
What is Contemporary Medical Acupuncture?
Acupuncture is the medical practice of inserting small thin needles into various points in the body, including hands, feet and scalp, to be left in place for a period of time before removal. At times the practitioner may attach a small electrical device to one or more needles to aid in treatment. I usually use electrical input to increase the benefits of the acupuncture treatment.
Acupuncture produces many of its effects by stimulating nerve receptors in skin and muscle. Acupuncture has been found to reduce pain, create a calming effect and increase a sense of well-being, inactivate myofascial trigger points that cause pain, and produce positive effects on the brain. The benefits of acupuncture accumulate with repeated treatments. 
The contemporary scientific explanation of acupuncture is that needling certain points in the body stimulates the nervous system to release chemicals in the brain, spinal cord and muscles. These chemicals will change the experience of pain, or they will trigger the release of other chemicals and hormones which influence the body's own internal regulating system. The improved energy and biochemical balance produced by acupuncture results in stimulating the body's natural healing abilities, and promoting physical and emotional well-being.
How does Contemporary Medical Acupuncture differ from Traditional Chinese Acupuncture?
At first glance, Contemporary Acupuncture may look strikingly similar to traditional Chinese acupuncture. However, considerable differences exist between Contemporary Acupuncture theory and the traditional Chinese approach. In contemporary acupuncture, your practitioner (physician, massage therapist, chiropractor, etc.) treats you only after a conventional medical/neuro-functional diagnosis has been made. The practitioner will use acupuncture as a treatment modality along with other therapeutic approaches, as needed. For example, I will be using acupuncture in combination with massage therapy.
The contemporary acupuncture practitioner applies treatment following a conventional (scientific) view and regards the acupuncture as having certain local tissue and nervous system effects. In contrast, a traditional Chinese acupuncturist makes a diagnosis in terms of complex theories regarding disturbance in the body's balance that needs to be corrected with needles. These imbalances will often be characterized by excess or deficiency with respect to what are considered the five elements, water, fire, earth, metal and wood. Traditional Chinese acupuncturists subscribe to the theory that certain points in the body are characterized by each of the five elements.
Can acupuncture help you?
The World Health Organization recognizes the use of acupuncture in the treatment of:
headaches

neck and back pain

sports injuries

osteoarthritis

digestive disorders

perimenopausal symptoms

sinusitis

addictions

To book an appointment for massage therapy and/or acupuncture with Simon, call Oma Chiropractic at (416) 469-0369 or book online.
Simon Buchan
Registered Massage Therapist
Source: Canadian Contemporary Acupuncture Association
---
Extreme cold weather can contribute to fatigue, winter illnesses and aching muscles and joints. Don't let winter get the best of you. Follow these tips and take good care of yourself and your loved ones in these last frosty weeks of the year.
Fight Winter Fatigue
Exposure to less sunlight in the winter makes your brain produce more melatonin, which is a hormone that makes you sleepy. In addition, the longer winter nights have a tendency to disrupt your sleep cycle, leading to fatigue. Two key ways to fight fatigue are getting enough sunlight and ensuring you get a good night's rest. Get outdoors in natural daylight as much as possible, for example, getting a short walk in on your lunch break. To get better sleep, try sticking to a regular sleep schedule, going to bed and waking up at the same time each day.
Did you know? Massage Therapy has been found to reduce sleep disturbances, leading to better quality sleep, in subjects who received regular treatments over 5 weeks. (Field, 2007)
Bust Stress
With shorter daylight hours, you may feel particularly stressed to get everything done in a day. There is no quick fix for stress; rather, look for habits you can incorporate into your busy life to alleviate stress over time. Mindfulness activities such as meditation, breathing exercises and yoga are a good start.
Did you know? Massage Therapy has been shown to reduce stress as indicated by a reduction in systolic and diastolic blood pressure after only a 15-minute treatment! (Cady, 1997)
Boost Your Immune System
During cold & flu season, it is more important than ever to ensure your immune system is strong. Eat a balanced diet, including a variety of fruits and vegetables, spend time outdoors in natural sunlight, and stay active.
Did you know? Massage Therapy can strengthen your immune system. Studies have demonstrated an increase in natural killer cell count due to massage treatments, leading to a stronger immune response. (Ironson, 1996)
Stay Active
Cold weather is no reason to put your exercise routine on hold. To stay motivated, try outdoor activities that make winter more fun! Cross country skiing, tobogganing (all that running up the hill!) and even a brisk nature walk are great choices. Warming up prior to outdoor activities is even more important in cold weather. Before you leave the house, do some light dynamic stretching, mirroring the activity you are about to engage in. You can gradually increase the speed and range of motion to get yourself properly warmed up, but try to avoid getting sweaty before heading out of the door.
Did you know? Bloor West Homeopathic & Wellness Clinic now has weekend Massage Therapy available (Saturdays 10am-5pm and Sundays 10am-3pm) and we welcome walk-ins! So why not stop by on Saturday afternoon after your brisk walk along Bloor street?
Alleviate Muscle & Joint Pain
Notice how you brace yourself against the cold wind, tensing up your neck and shoulders. No wonder sore upper body muscles is a chief complaint I hear from my clients in the winter. If you suffer from rheumatoid arthritis, you know that cold weather can also impact your joint pain level. (Guedj, 1990) Add to this the common injuries caused by slipping on ice or shovelling snow, and you can see why caring for your muscles and joints in the winter is a priority.
Did you know? Not only does Massage Therapy work directly on stressed muscle tissue, it can also help improve circulation during cold weather (Mori, 2004), helping bring more fluids and oxygen to the tissue to improve healing.
Stay warm and healthy these last few weeks of winter!
Simon Buchan
Registered Massage Therapist
References:
Cady, Steven H., and Gwen E. Jones. "Massage therapy as a workplace intervention for reduction of stress." Perceptual and Motor Skills 84.1 (1997): 157-158.
Field, Tiffany, et al. "Lower back pain and sleep disturbance are reduced following massage therapy." Journal of Bodywork and Movement Therapies 11.2 (2007): 141-145.
Guedj, Daniela, and Abraham Weinberger. "Effect of weather conditions on rheumatic patients." Annals of the rheumatic diseases 49.3 (1990): 158-159.
Ironson, Gail, et al. "Massage therapy is associated with enhancement of the immune system's cytotoxic capacity." International Journal of Neuroscience 84.1-4 (1996): 205-217.
Mori, Hidetoshi, et al. "Effect of massage on blood flow and muscle fatigue following isometric lumbar exercise." Annals of Transplantation 10.5 (2004): CR173-CR178.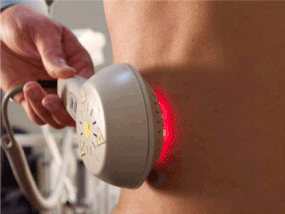 This February, as part of my massage treatments at Oma Chiropractic, I will be offering free cold laser treatments ($25 value) to assist my clients with recovery from injury, pain or inflammation. I have been interested in laser treatment technology for a while, and am very excited to now be able to offer this service.
What is Cold Laser Therapy? During treatment of the tissue with the laser beam, an interaction between cells and photons takes place. Photons from the laser affect the tissue at the cellular level. The laser I will be using sends photons up to 4'' deep into the tissue, and has been found to aid in injury healing in three distinct ways:
1) reducing inflammation,
2) relieving pain,
3) speeding up the body's natural healing processes.
Theralase laser therapy is safe, effective (up to 90% effectiveness) and painless, with results which are often immediate with no side effects. Cold laser therapy is non-invasive: the lasers used for tissue stimulation are not strong enough to damage cells. In fact, you will not feel any sensation from the laser beams.
If you want to learn more about Theralase technology, visit http://theralase.com/how-it-works/
Simon Buchan
Registered Massage Therapist
Certified in Kinesio Taping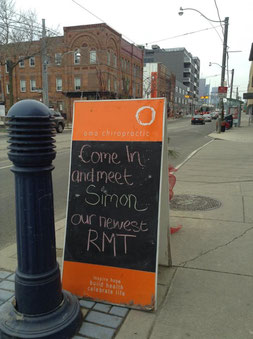 I am excited to be adding to my practice by joining the team at Oma Chiropractic in Leslieville. I will still be available at Bloor West Homeopathic & Wellness Clinic on Wednesdays, Saturdays & Sundays, but I can now also be found at Oma Chiropractic on Mondays, Tuesdays and Fridays. See my detailed working hours here. 
You can book an appointment by calling Oma Chiropractic at (416) 469-0369 or online. I am looking forward to making new connections in Leslieville and helping more clients live a pain-free, active life. 
Wishing you and your family happy & healthy holidays. 
Simon Buchan
Registered Massage Therapist
Certified in Kinesio Taping 
Kinesio Taping is not just for athletes. In fact, Kinesio Taping can successfully treat a vast range of everyday conditions from headaches to foot problems, and everything in between. It is a time-tested, therapeutic taping method that uses a uniquely designed hypoallergenic elastic tape. Kinesio Taping is used to re-educate the neuromuscular system, reduce pain, optimize performance, prevent injury and promote circulation and healing.
The reason I love Kinesio Taping is that it continues the therapeutic benefit of the treatment for prolonged periods of time in between appointments. The tape is intended to be kept on for several days, and so continues to work as you go about your life. Kinesio Taping can be used to help treat conditions like carpal tunnel, tendinitis, tennis and golf elbow, runner's knee, as well as any sprains and strains. Kinesio Tape can even help with large bruises and lymphatic drainage. The Kinesio Taping Method is designed to facilitate the body's natural healing process, while adding support and stability to muscles and joints without restricting the body's range of motion. This is how Kinesio Tape is different from regular sport tape; while sport tape is not flexible and is used to hold joints in place without allowing mobility, Kinesio Tape provides support, but is also elastic to accommodate your body's movement.
I will be using this modality with my massage therapy clients where it fits with the treatment plan. This month I am including Kinesio Taping as part of my treatment at no extra cost. If you are interested in just coming in to exclusively get taped for your particular condition (not as part of a massage treatment), I am available to do that as well. Those visits will have a small fee, but will add great value to your active lifestyle.
Wishing everyone health, wholeness and speedy recoveries.
Simon Buchan
Registered Massage Therapist
Certified in Kinesio Taping